Cheap car tyres in Hull (Part worn & New)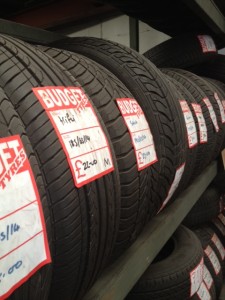 If you after a cheap tyre or even a cheap set of tyres for your car then you need to call and see if we have some in stock that will fit your car.
We need the size of the tyre to give a quote and can be found on the wall of the tyre.
We stock not only new tyres but also cheap part worn tyres that have been used but have a lot of tyre and miles left on them.
Starting from just £8 it makes sense to save money and get a budget tyre replacement.
Tags: Cheap Tyres, Hull Tyre garages, Hull Tyres, Part Worn Tyres, replace your tyres, tyre discounts, Tyre prices, tyre quote, tyres hull